Uncover the history of men, masc-identifying folx and their relation to beauty. How does masculinity evolve and change forms and what does this say about us? How can we mend our relationship with masculinity?
Resources:
When Did Men Stop Wearing Makeup?

Joanna Bourke, "The Great Male Renunciation: Men's Dress Reform in Inter-War Britain," Journal of Design History Vol. 9, No. 1. (Oxford University Press on behalf of Design History Society, 1996).

Michael Zakim, Ready-Made Democracy: A History of Men's Dress in the American Republic, 1760-1860 (Chicago: University of Chicago Press, 2003).

Nancy Tomes, The Gospel of Germs: Men, Women, and the Microbe in American Life, (Harvard University Press, 1999), 159.

Matt Houlbrook, "The Man with the Powder Puff in Interwar London," The Historical Journal Vol. 50, No. 1, 2007.

Thomas Laquer, Making Sex: Body and Gender from the Greeks to Freud, (Harvard University Press, 1992).

Michael Kimmel, Manhood in America, A Cultural History, (Oxford University Press, 2011).

Franklin Johnson, "The Masculine Woman," Christian Repository & Home Circle, (September, 1887).

Kathy Peiss, Hope In A Jar: The Making of America's Beauty Culture, (University of Pennsylvania Press, 2011).

Sarah Gold McBride, "Power is On the Side of the Beard," U.S. History Scene

Sara Damiano, "The Decline of Barbers? Or, the Risks and Rewards of Quantitative Analysis," Early Americanists, July 23, 2014

Bob Batchelor, The 1900s (Greenwood Press, 2002), 99.

Tangee Natural Lipstick, Vogue, (August, 1943).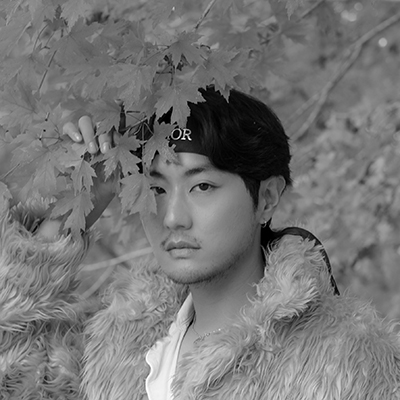 David Yi
David Yi is the founder and editor of Very Good Light, a men's and masc-identifying beauty publication and author of the book, PRETTY BOYS, which became an instant bestselling new book on Amazon. His beauty brand, good light, launched in March 2021 and received awards from SELF magazine and Elite Daily. In 2021 he was named one of Logo's 30 LGBTQ+ pioneers. He was also named Glossy's 50 alongside entrepreneurs like Selena Gomez and Venus Williams. In 2019, Marie Claire named him ""25 People Changing the Beauty Conversation."" He's been written about in the NYT, LAT, Forbes, Allure, among others as the thought leader in identity, masculinity, men's beauty, identity, and Asian American advocacy. David has championed DEI in his decade of journalism, writing for the likes of the WSJ, GQ, Vogue, WWD as well as launching the fashion and beauty verticals at Mashable in 2015. A founder of AIM, Advocates for Inclusion in Media, he is a GLAAD and Webby nominee. David is a producer, television writer, and in the midst of selling his first three shows in 2021.
You might also be interested in: