Slow Factory Institute
---
A Climate School & Lab advancing climate justice and social equity through regenerative design, open education, and material science innovation.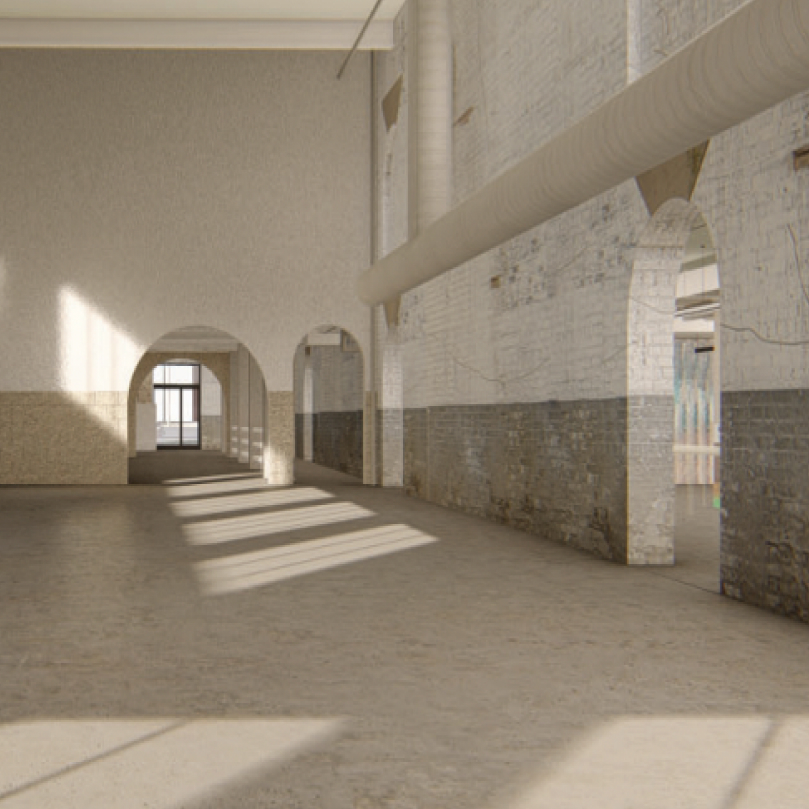 Slow Factory is establishing its first ever brick and mortar location—a center of excellence focused on driving fashion sustainability and racial equity through workforce development and training, community outreach and events, and research and development.
The Institute's facilities will include classrooms, a theater and community space, as well as manufacturing facilities for educational and production purposes. The space will also house Slow Factory Labs' lab-grown plant-based leather (Slowhide™) production facility, which uses a plastic-free green chemistry process to transform bio-fabricated SCOBY nanocellulose into a biodegradable luxury textile. Slow Factory Institute uses fashion to shape culture, because we know that culture inspires action.
Let's make change together.
This project is supported by


Partner with Slow Factory
Want to make a difference with your brand? Partner with Slow Factory Institute to amplify your impact on climate positive solutions in your sector.
"This school presents a revolutionary opportunity to offer a pragmatic, future-oriented curriculum in Sunset Park, Brooklyn. We are working diligently to fill a critical educational gap that focuses on climate justice and human rights, while creating a community hub for knowledge sharing, education, and skills training."
— Céline Semaan
Slow Factory Institute's goal is to leverage its climate-positive education and training programs to stimulate sustainable economic development and pathways to skilled employment opportunities in intentionally marginalized communities.
"Reducing fashion's carbon footprint is not only trendsetting, but necessary in the fight against climate change. Slow Factory will build on Sunset Park's strong foundation of garment manufacturing and green innovation with cutting edge solutions and meaningful workforce development that puts New York City on a path to strengthen, grow, and change the manufacturing industry for the better."
— Rachel Loeb, NYCEDC President & CEO
Donate to the Slow Factory Institute
Collective liberation for people and nature. Design and education for the global majority.