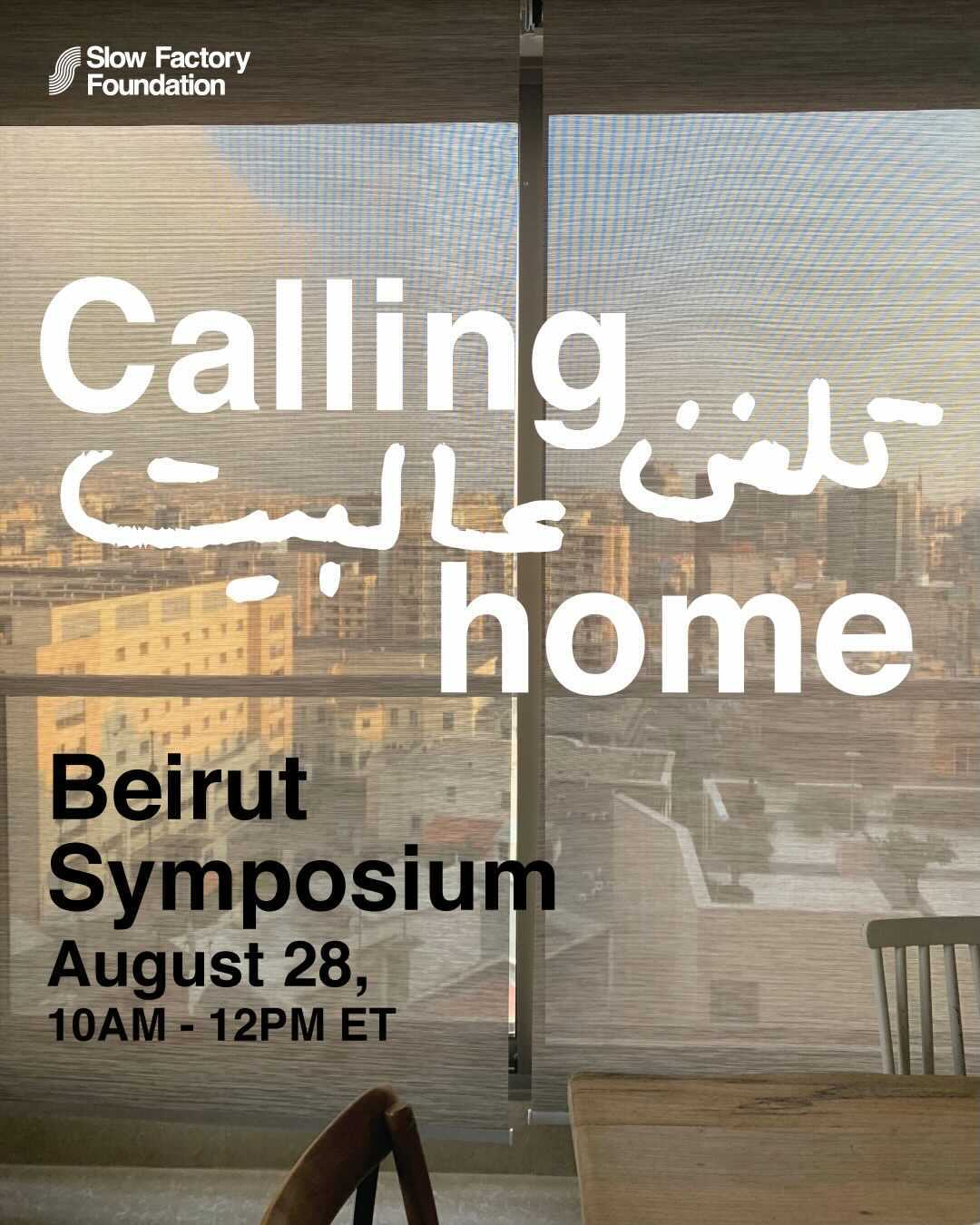 See our recording of our Calling Home conversation about the current and historical situation in Lebanon, one year after the world's largest non-nuclear explosion on August 4, 2020.
Charles El-Hayek @heritage_and_roots — Historian and Slow Factory research fellow documenting our (lost) Indigeneity through historical research of land, fashion and language
Sara Al-Yafi @sarayafi — Public policy consultant and overall incredible political analyst and writer will join us to give us an understanding of the political landscape, the upcoming elections and the role of the diaspora in rebuilding Lebanon
Adib Dada @theotherdada Adib's work is centered on rewilding Lebanese cities. Beirut's RiverLESS forest is an answer to both pollution and green colonialism
The ritual of "Calling Home" is deeply part of our lived experience as Lebanese war refugees and expats: the idea of calling your homeland and expecting a crisis, a disaster, but whatever it may be nobody expected the shock of August 4's explosion—and for over a year now we have been trying to understand it, heal it as it opened up all the other wounds we tried to heal for our lifetime, the intergenerational wounds of our parents' lifetime, their stolen childhood by war and military occupation, and their parents' survival under colonial occupation.
Slow Factory's Superfund for Lebanon raised and distributed the following funds to nonprofits and small businesses in need after the blast.