Planet Justice:
Are You Here For It?
---
Slow Factory has been invited to co-curate Live Ideas, the annual arts & culture festival from Bill T. Jones' New York Live Arts. The 2023 edition of Live Ideas, PLANET JUSTICE: are you here for it?, explores the idea that climate justice is rooted in social justice, anti-colonialism, global collaboration, human rights, and the rights of nature to thrive. An antidote to the doom and gloom of the climate crisis, the festival offers five days of art and action with performances, interactive installation, workshops, outdoor festival, symposium, and more.
Planet Justice // May 17-20, 2023
Installation & Opening Party // "Beyond the Drumroll, A Wake-up Call"
Opening Performance & Cocktails: Wednesday May 17, 6pm - New York Live Arts Lobby
On view daily May 17 - 31
"Beyond the drumroll, a wake up call" — a performance and interactive exhibition by Collis Browne, Slow Factory and guest collaborators, urging guests to reckon with the necessary climate action needed before reaching irreversible climate disaster. The drum is the oldest instrument, representing our connection to the rhythms of life and nature. Slow Factory Labs has created drums using their plant-based Slowhide instead of plastic drum heads. In 2020 we entered the Decade of Action according to the United Nations, and as of 2023, no decisive action has been taken by any global government. With the drums symbolizing the years left to take climate action, guests are invited to beat the drums, sound the alarm, and give our governments, communities and companies a wake up call!
Performance // Gabriela Carneiro da Cunha // "Altamira 2042"
May 17, 18 & 20
730pm - New York Live Arts Theater
Tickets start at $25
New York Premiere
Since its construction in 2012 at the epicenter of the Amazon, the planet's so-called 'green-lungs', the giant Belo Monte Dam has earned its rightful place as the emblem of man's destruction of nature. In Altamira 2042, an interactive performance installation by Brazilian artist Gabriela Carneiro da Cunha, a polyphony of voices, sonorities, timbres, tremblings evoking the sounds and secrets of the Xingu River take over the space. Flash drives and LED loud-speakers carried and activated by the performer herself become the medium of transmission and amplification of both human and non-human voices emanating from the river and its banks. This haunting, shamanic solo performance is a result of da Cunha's long-term research on Amazonian river ecosystems destroyed by Man. The work calls for an "Amazonization" of the world, a battle in which life stands its ground against the destructive forces of progress. The Belo Monte Dam becomes the myth of the enemy.
Conference // Slow Factory Study Hall
Friday, May 19
1-6pm - New York Live Arts Theater
Tickets start at $25
Cocktail Hour - 6-8pm - New York Live Arts Lobby
A climate and social justice summit examining art, design, education,dance, performance, science, technology and fashion's role in collective liberation.
Opening Talk: An intergenerational perspective on Climate Justice & Human Rights
Panel // Making the Revolution Irresistible
A panel inquiring about the artist's role in shifting culture and building power
Short Presentations // Changing Everything
A series of short presentations that explore change from a psychological, spiritual & scientific perspective.
Closing discussion: Movement Towards Collective Liberation
Performance // Daina Ashbee // "hello, buffalo"
May 18 & 19
8pm - New York Live Arts Studio
Tickets start at $25
World Premiere
Opening Night Reception: May 18, 9pm - New York Live Arts Lobby
With support from the Québec Government Office in New York
World Premiere — A new work by the Bessie Award winning Canadian artist of Cree, Métis and European descent whose radical works articulate a deepening of consciousness and awareness through body-based investigation in order to uncover our connection to the environment, the earth and ancestors. hello, buffalo is presented with support from the Québec Government Office in New York.
Performances & Outdoor Festival
Saturday, May 20
1-6pm - Outdoors
Free w/ RSVP
Featuring
Xiuhtezcatl Martinez
Mykki Blanco
Pierre Kwenders
Thanu
Collis Browne & the Slow Factory Liberation Orchestra
Fogo Azul Drum Parade
Botanical Workshop with Original Rose
Upcycling Workshop with Makayla Wray
Slow Factory's Experimental Farmers Market
Off-site Performance // Dynasty Handbag // "Titanic Depression"
May 20 & 21, 8:30pm
Co-presented offsite at Pioneer Works
Tickets $30
World Premiere
Using the 1997 film Titanic as a departure point, Titanic Depression by Dynasty Handbag, alter-ego of artist Jibz Cameron in collaboration with video artist SUE-C, addresses issues of class, gender roles, gratuitous wealth, and the environmental impact of climate change. The event—more so a live, multimedia experience than solely performance—features the artist moving deftly in and out of characters, using her outrageous physicality and unique improvisational skills in the retelling of Titanic as an allegory for our present environmental and humanitarian crisis.
All tickets available at newyorklivearts.org
Reserve Tickets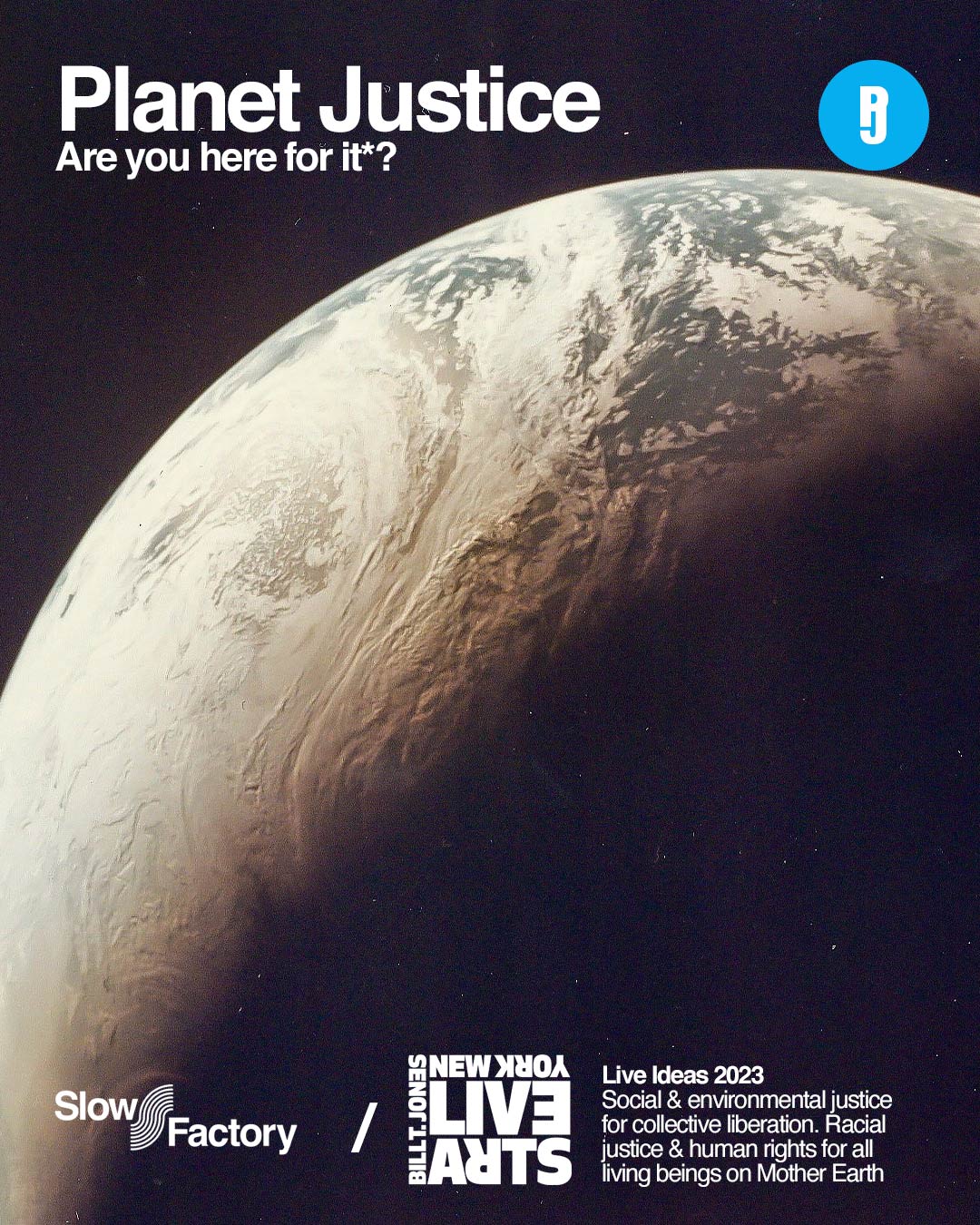 Your funding helps to support instructors, interpreters, and video editors to keep this content free. Please consider supporting these efforts by donating here.