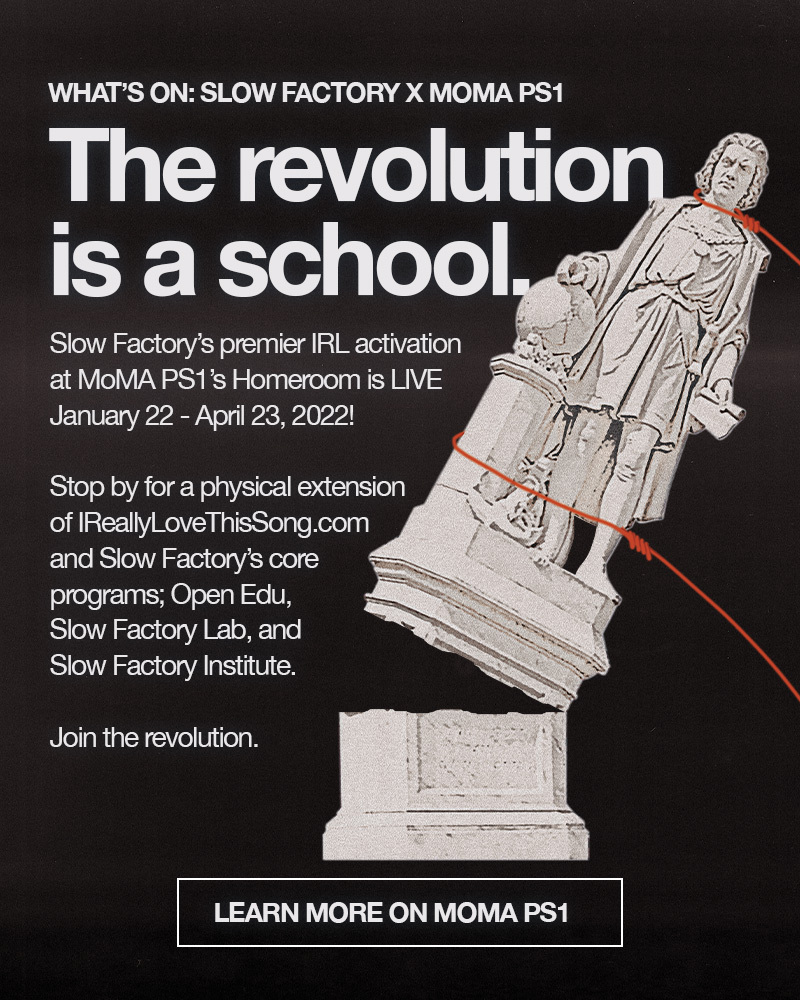 Slow Factory advances collective liberation for people and nature by preparing historically marginalized* people to become climate leaders through regenerative design, open education, and narrative change.
* Black, Indigenous, Arab, Asian, and ethnic minorities who experience institutionalized oppression
Our Impact
Climate scientists warn that we must change everything about our global economic system by 2030 to prevent a worldwide climate catastrophe––which is already unfolding in many parts of the world. The imperative to rapidly change our culture and our systems is urgent. Our programs foster creative, cross-disciplinary collaboration across science, the arts, and business, leveraging culture for the systemic transformation we urgently need for the future we want.
Our impact at a glance:
20K
Students enrolled in Open Edu
$300K
Funds raised for climate + materials development and human rights research
400K
Our dedicated and passionate audience