Slow Factory's mission is to restore balance for humans and nature through design, education and narrative change.
We drive change and create impact via: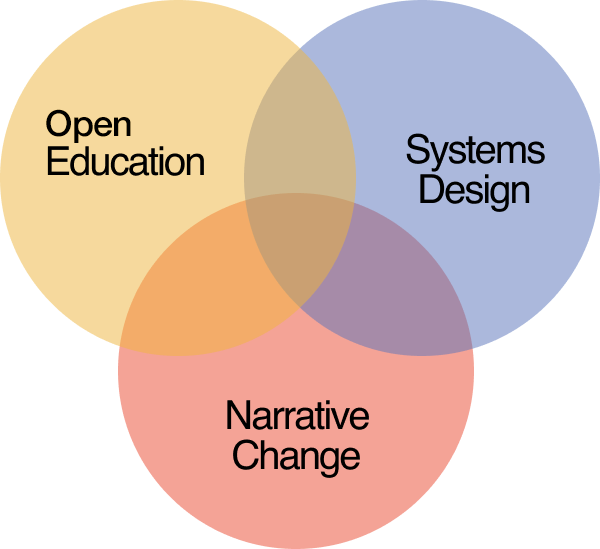 ---
Education
Fostering and facilitating important conversations and education around climate justice and human rights.
Centering the voices and ideas of the Global Majority [Black, Indigenous, and other people of color] to share their knowledge outside the boundaries of institutions & oppressive systems.
Providing tools of empowerment:

Anti colonial education & critical theory to drive narrative change
Workforce development & skills training
Systems Design
Making meaningful contributions to the climate movement through supply chain consulting, material science (the lab), and developing regenerative systems (waste to resource).
Reversing the intersecting global crises of climate change, biodiversity loss, and human rights abuses.
Narrative Change
Accelerating progress and systems design thinking by offering solutions for people, organizations and brands addressing global challenges.
---
Slow Factory is a nonprofit that transforms socially and environmentally harmful systems by designing models that are good for the Earth and good for people. We are People of the Global Majority advancing climate justice and social equity through regenerative design, education, and materials innovation. Education is central to the systemic change we need for a livable equitable climate future. We must dismantle the current paradigm of extraction, exploitation, and racial oppression and revive a pan-Indigenous paradigm to restore our relationships to each other and our planet.
"Education is an essential element for mounting an adequate global response to climate change."
At Slow Factory we build climate literacy and foster climate positive solutions that are Good for the Earth, and Good for the People. Over 23,000 students from 46 countries participate in our equity-focused education programs. The majority of students, collaborators, program beneficiaries and voices we center are visible minorities and over 85% self-identify as women.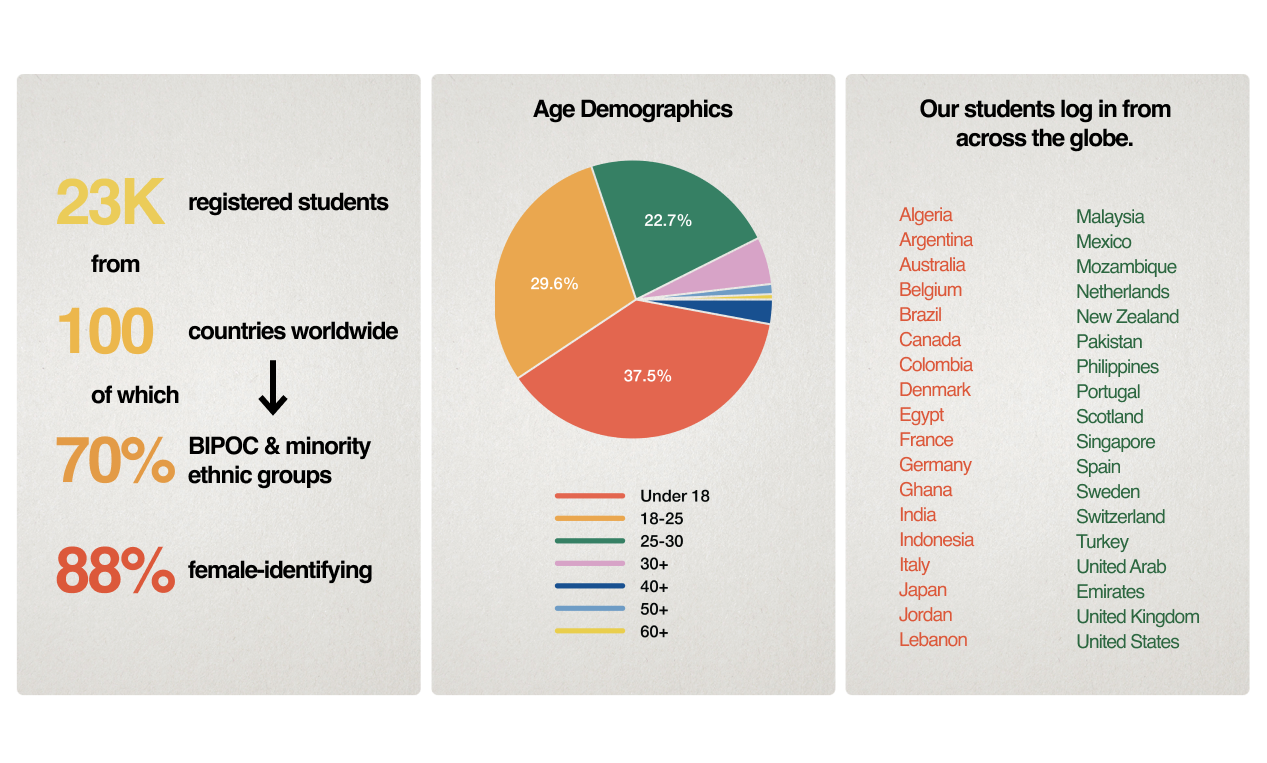 Our impact and reach goes beyond just the individuals who attend our programs. We have over 150 million media impressions and our educational social posts have reached 34 million people. We work with a wide range of companies to change their systems and supply chains, pushing them to change their policies towards taking into consideration environmental impact and human rights concerns. Our research on sustainable strategies for materials technology, textile innovation and life cycle analysis communicates and influences consumer perception and behavior and creates scalable climate positive solutions.
We are at a turning point where we can make the right kind of changes if we want our children and their children to have a healthy planet. Slow Factory's goal is to empower individuals, companies and governments to adopt bold strategies while reforming and evolving existing systems with the focus on benefiting people and the planet. Through the intersection of climate justice and social equity we can shift our culture to create systemic change for our collective liberation.