Education is the foundation of progress. But many traditional education models discourage critical thinking and instead train students in obedience to their own racial, gender, and class oppression within colonial capitalism. Most traditional education was––and still is––designed to create a consumer class of workers willing to ride the train of environmental nihilism and human exploitation to its final destination: climate catastrophe, cultural erasure, ethnic cleansing, and societal breakdown. Slow Factory created Open Edu to cultivate the critical thinking and knowledge to dismantle harmful systems.
Our free and accessible series of anti-colonial, intersectional classes center the voices and perspectives of People of the Global Majority. They are structured with a generous time allotment for interactive Q&A, and our instructors are experts who are open to learning alongside students in a collaborative practice of critical thinking. Open Edu is more than a school. It is a practice of collective liberation.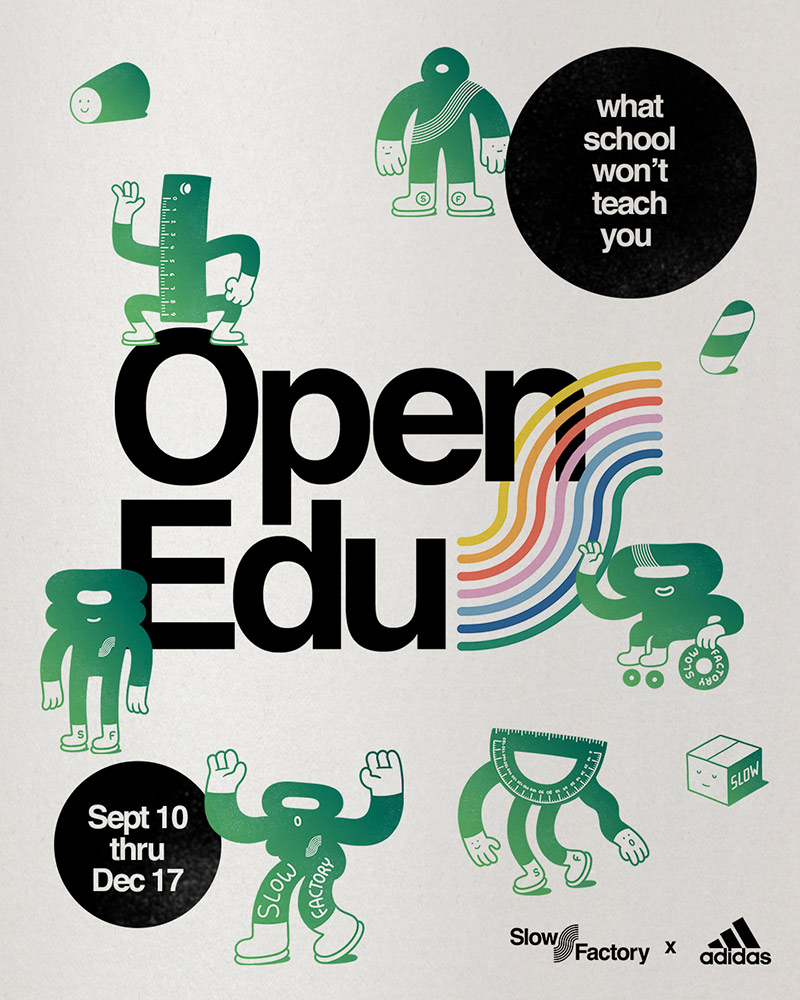 Fall 2021
Anti-Colonialism
with Dr. David Uahikeaikaleiʻohu Maile
in partnership with
Radical Futurisms
with Amber Starks (aka Melanin Mvskoke)
with Mandy Harris Williams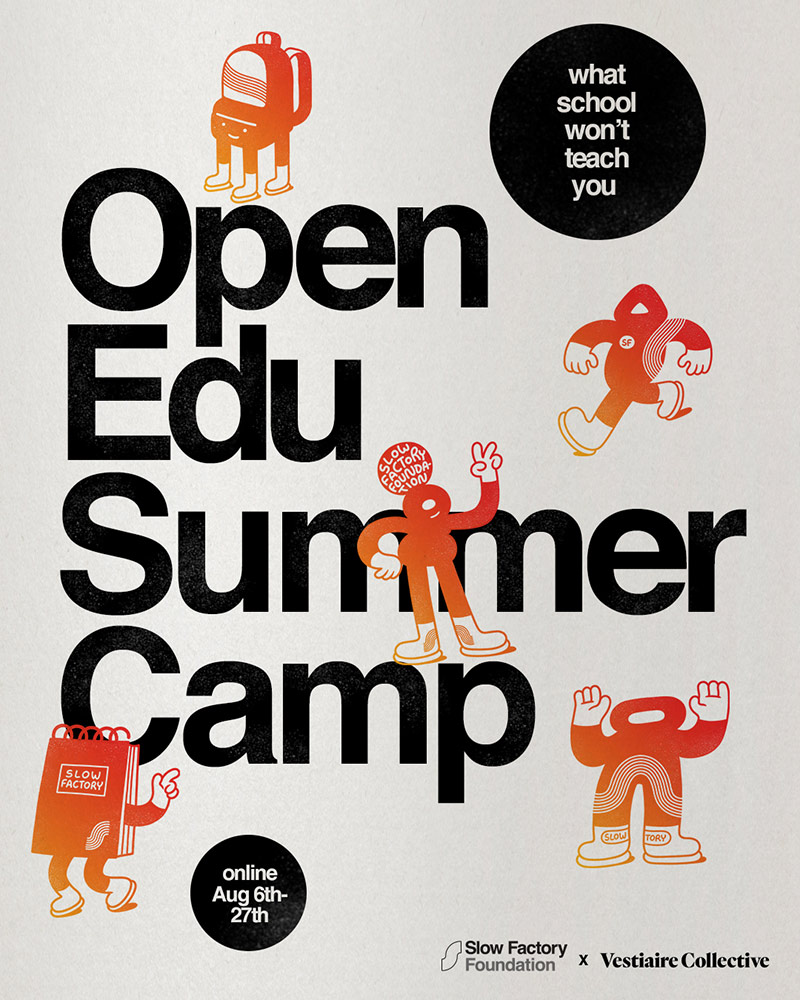 Summer 2021
Sustainable Fashion
with Aja Barber, Liz Ricketts, Céline Semaan, Dounia Wone
Spring 2021
Fashion and...
with Tabitha St. Bernard-Jacobs, Jonathan Square
History of...
with Madeleine MacGillivray
with Teju Adisa-Farrar, Sha'Mira Covington
in partnership with

Slow Studies
in partnership with
Fall 2020
Manufacturing & Demanufacturing
with Nicole McLaughin, Akilah Stewart
From Food to Fashion
in partnership with

in partnership with

in partnership with

Labor & Racial Justice
with Korina Emmerich, Chris Allaire, Jamie Okuma, Tania Larsson, Dr. Adrienne Keene
Spring 2020
Sustainability Literacy Crash Course