Dispelling the myth that accessible design cannot be functional and beautiful at the same time, Sinéad Burke will speak from her personal lived and professional experience of working with global fashion companies such as Gucci and Ralph Lauren to illustrate how innovative, accessible design could benefit all, using poignant examples.
This lecture is not just for fashion designers, or designers in general. By the end of the session, you will feel encouraged to rethink and reimagine traditional design and the world as we know it, through a lens of creativity and innovation.
Resources:
Books/Literary Texts/Articles
Who/What to Follow
Christine Sun Kim
Rosie Jones
Chella Man
Éabha Wall
Dr Rosaleen McDonagh
Vilissa Thompson
Ryan O'Connell
Shannon Finnegan
Mia Mingus
Isabel Mavrides-Calderón
Andraéa LaVant
Sins Invalide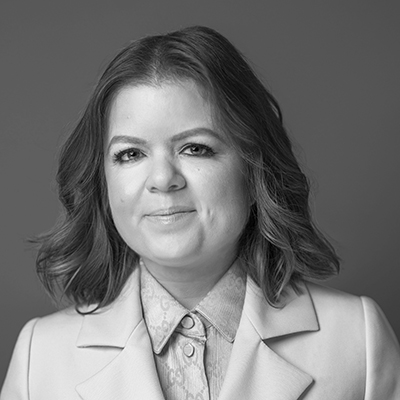 Sinéad Burke
Sinéad Burke is the Founder and CEO of Tilting the Lens, a consultancy that brings visibility to inaccessibility, advising global brands including Gucci, Netflix and Starbucks in their move from awareness to action.
You might also be interested in: