Deep Ecology
Ola i Ka Wai [Water is life]
Slow Factory's Deep Ecology program is a spiritual ecology retreat in service of front line communities dedicated to protecting Nature. Slow Factory will be power building across communities of the Global Majority to design collective liberation by knowledge sharing, mobilizing, and citizen journalism.
International solidarity in climate justice movements is a key decolonial strategy that builds new ways towards our collective liberation—The situation in O'ahu is connected to the situation in Palestine where water, under military occupation, is being stolen from Indigenous peoples and poisoned.
Slow Factory's team will be working collectively with The Red Nation and their affiliate media organization, Red Media and O'ahu Water Protectors, to support and fundraise for the organizign efforts to decommission Red Hill so the water is free from jet fuel.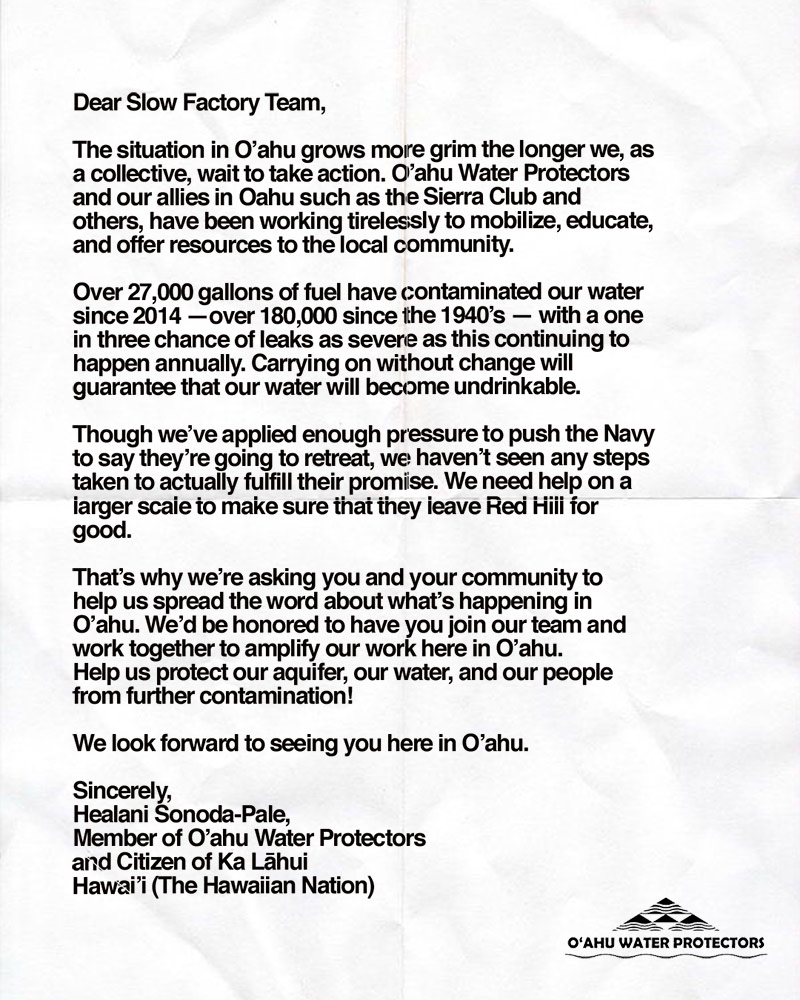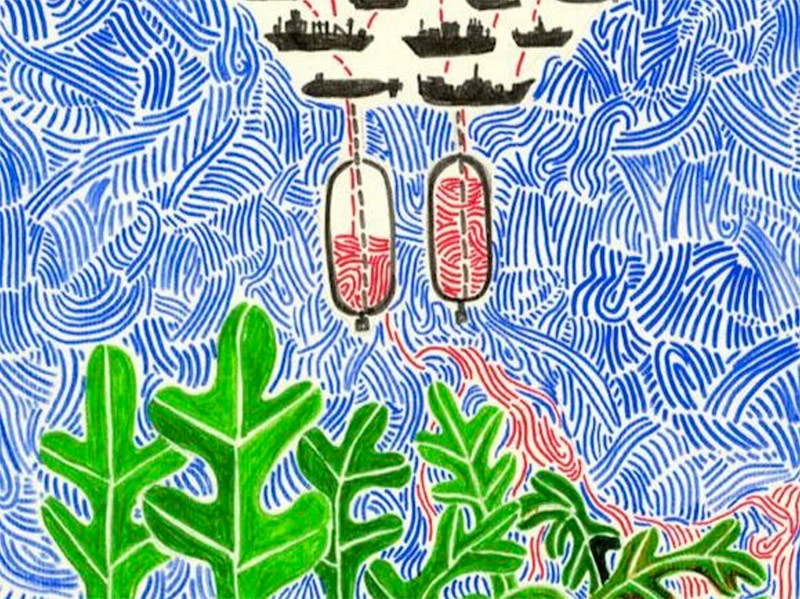 Hōʻihi (Respect) Pledge
If you must travel to Hawaiʻi: