Deep Ecology
Ola i Ka Wai — Water is life
International solidarity in climate justice movements is a key decolonial strategy that builds new ways towards our collective liberation—The situation in O'ahu is connected to the situation in Palestine where water, under military occupation, is being stolen from Indigenous peoples and poisoned.
Slow Factory's team worked collectively with the O'ahu Water Protectors, The Red Nation and their affiliate media organization, Red Media, to support and fundraise for the organizign efforts to decommission Red Hill so the water is free from jet fuel.
This struggle is ongoing! Find out more and support the O'ahu Water Protectors.
Kymon Greyhorse is a Navajo + Tongan + 2Spirit film director, screenwriter, cinematographer, and editor. Greyhorse's work explores the human experience, shining light on the underrepresented and normalizing Indigenous stories and existence. He wants his films to inspire and empower yearning voices that have been silenced for too long.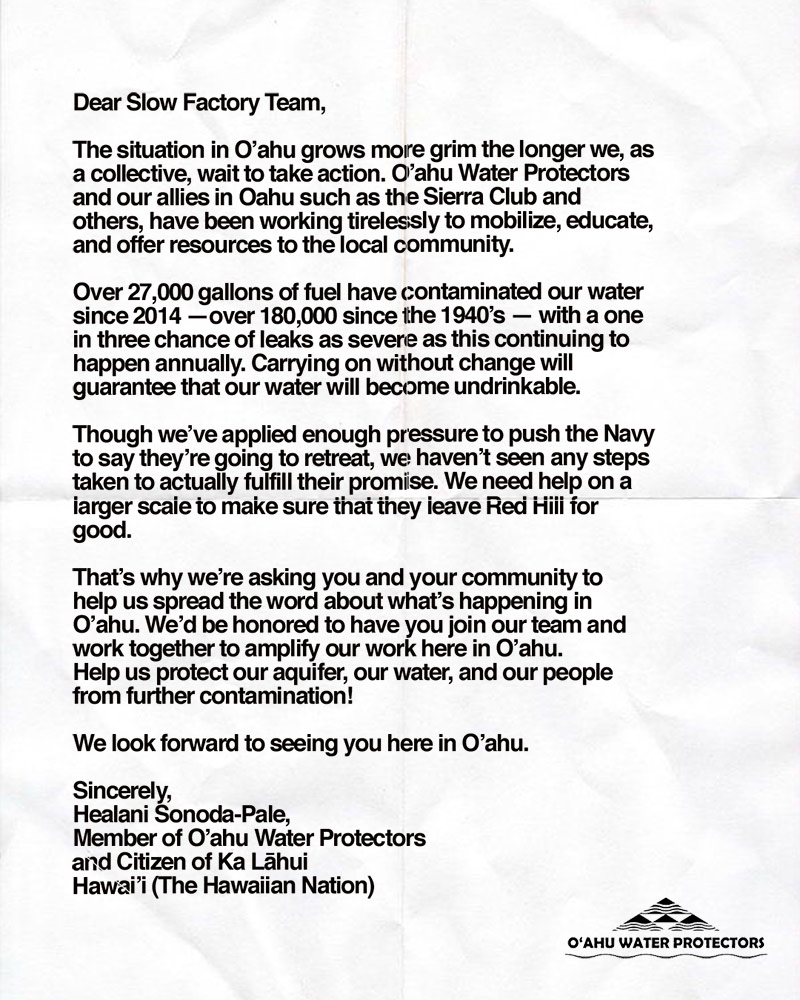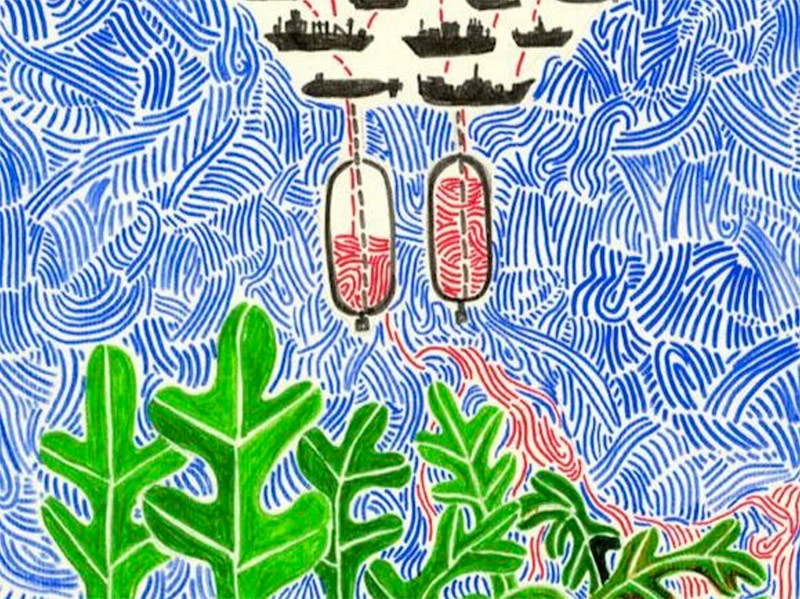 Hōʻihi (Respect) Pledge
If you must travel to Hawaiʻi: