Yes, we're making more clothes and products than people in the world can use, but what happens to the leftovers? What happens to the communities that we send our excess garments to? Is our trash really someone else's treasure, or are we harming these people and places more than we're helping them? Liz Ricketts, designer and founder of The Or Foundation, guides us through where our surplus goods go, how they affect the planet, and what alternatives to this existing model are.
Resources:
Books/Literary Texts/Articles
Videos/Podcasts
Who/What to Follow
The OR Foundation Resources: TheOr.org Deadwhitemansclothes.org @theorispresent

Mawuli: @defortyfive
Nikissi & Bobby: @2ndhandviolence
@wanlov & recommend Wanlov's video on ocean plastic + textiles
@theslumstudio
@defortyfive
@bold_underlined
@_otteng
@the.bofg
@therevival.earth
@crcl.earth
@sfi_cincinnati
@oseiduro
@lokkohouse
@samanaarchive
@sackiteytesa
@accra_archive
@si.hene
@archiveafrica
@goldcoastghana
@gold.host
@skatenationgh
@upcycled_thrift_ghana
@surfghana
@ghanaartistsclub
@tacorg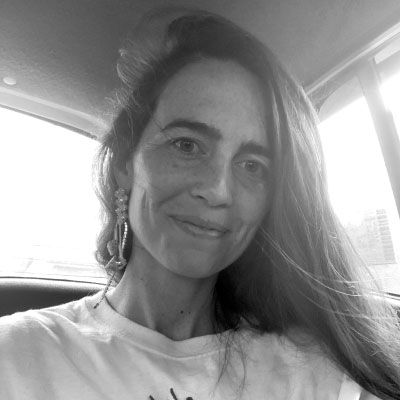 Liz Ricketts
Liz Ricketts is a designer, educator and co-founder of The OR Foundation, a USA and Ghana based non-profit working at the intersection of environmental justice, education and fashion development. For the last four years The OR has conducted an in-depth analysis of Accra's Kantamanto Market, the largest secondhand market in West Africa. Through this work, The OR has highlighted how Kantamanto is both a dumping ground for the Global North's excess and a model of sustainability from which the Global North could learn. In 2018, The OR Foundation launched the Sustainable Fashion Initiative (SFI) at the University of Cincinnati. SFI is a student-centered coalition working to make the fashion program at UC zero-waste and addressing social inequity within fashion education. Liz consults with brands and municipalities on reducing textile waste, and she has taught at multiple American universities and has mentored over 100 young designers globally.
You might also be interested in: