Though the fashion industry is supposed to be a bastion of progressive politics, race still continues to be a stumbling block. Why do industry leaders continually grapple with issues of race, representation, and inclusivity? In their class, Tabitha St. Bernard-Jacobs and Jonathan Square will provide historical context for some of fashion's more frequent missteps in terms of representation, analyze case studies and offer solutions for more intentionality around representation in the fashion industry.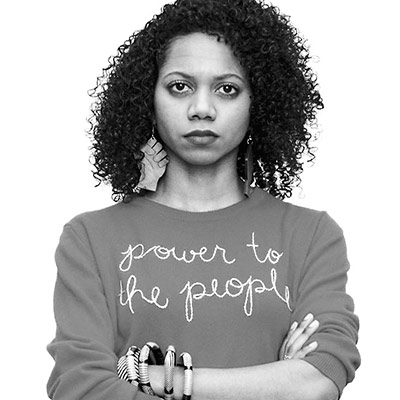 Tabitha St. Bernard-Jacobs
Tabitha St. Bernard-Jacobs is a Trinidadian-American mom, and award-winning artist, organizer and thought leader. She is a driving force for sustainability and accountability in the fashion industry. Through her unique life path as an organizer, activist and designer, she sits at the intersection of racial equity and fashion. She has been featured on MTV, MarketWatch, Al Jazeera, WWD, NowThis, and Nylon, among others for her work as an artist and designer. She founded Tabii Just Strategies, where she consults with fashion brands on racial equity, social impact and strategic communications. Tabitha is also a founding national organizer of the Women's March on Washington and currently serves as a senior advisor. She is a founding member of the New York Fashion Workforce Development Coalition. She was recognized as one of 200 Women Who Will Change the Way You See The World as well as one of 2017's Glamour Women of the Year.
Jonathan Michael Square is a writer, historian, and curator specializing in fashion and visual culture of the African Diaspora. He has a PhD in history from New York University, a master's degree from the University of Texas at Austin, and a B.A. from Cornell University. He has taught at the University of Pennsylvania, Fashion Institute of Technology, Parsons School of Design, and currently at Harvard University. He has written for Fashionista, Fashion Studies Journal, Refinery29, Vestoj, Hyperallergic, British Art Studies, and International Journal of Fashion Studies. A proponent in the power of social media as a platform for radical pedagogy, he founded and runs the digital humanities project Fashioning the Self in Slavery and Freedom, which explores the intersection of fashion and slavery.
You might also be interested in: